I'm busy working on my blog posts. Watch this space!
Please reload
Thinking of starting the Keto or Paleo diet, but not sure where to start or what they're like? Here's a little basic preview of each diet to give you general knowledge (I do not specialize in either of these diets, but can work with you to create one): 


Paleo Benefits: 
You don't have to portion control or count unnecessary calories!!! Woo! 

To make Paleo work, you need to: 
* Eat LOTS of fish and meats, saturated fats, and vegetables.
* Moderate amount of fruits and nuts.
* Eat whole natural foods, without additives.
* No more soda! 

What not to do:
* Eat grains and dairy legumes. 
* Eat hydrogenated oils and processed fats.
* Eat processed foods with added sugar, salts, and additives.  

Think: What did cavemen do?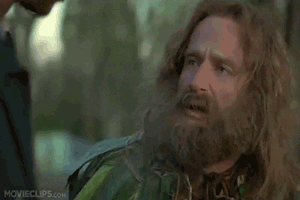 About Keto: 
* Is a low carb diet which was founded by Dr. Sackner-Bernstein because of the statistics from 1965-2011 which shows increase in carb consumption, and decrease in fats...resulting in our increase in obesity! People boast and rave about this diet, but I don't have very good knowledge in the long term affects. 

Keto is a diet, and not a lifestyle. Which is great for quick results! Whereas Paleo is easier to make a lifestyle, because its all about just making sure you are eating clean (preservative free). 


Not sure which is right for you? Here is a quiz to take to narrow it down a little better for you!
Copy and paste link:
https://packedman.com/keto-vs-paleo-quiz/?msclkid=59350f51f9ca10a9e5f9538ea574f482 
Please reload
I'm busy working on my blog posts. Watch this space!
Please reload